Tips and Notes display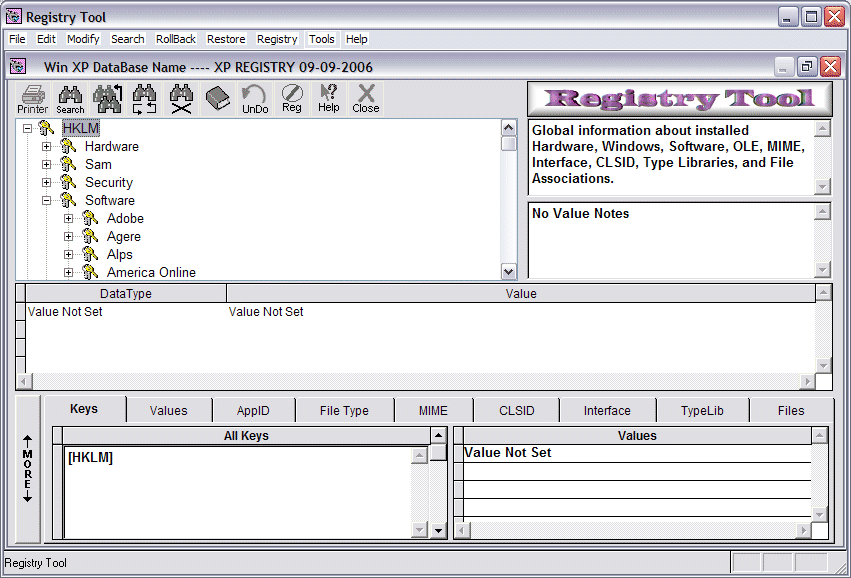 ---
Registry Tool Tips and Notes
Registry Tool's Tips and Notes feature provides default explanations for important keys and values. You can customize them to contain your favorite Windows registry tricks, registry tips, registry hacks, default settings for hardware and software components, reminders, or whatever you wish up to a 250 character length. The key Tips are searchable for keywords.

Tips are tied to keys -- Notes are tied to values. Both are global and user customizable, the same ones available in any Registry Tool Database you open. It doesn't matter if they were stored with another database open, even if the Registry Tool Database was created from a different imported Registry on another computer.

For many critical keys, Tips are dynamic, such as the one displayed in the figure above. New OLE/COM components are constantly produced, it's impossible to know what they do ahead of time, so dynamic Tips are created from information contained in the keys so you aren't left hanging.